Food Hack – Make Ramen Actually Taste Good…and be Some What Healthy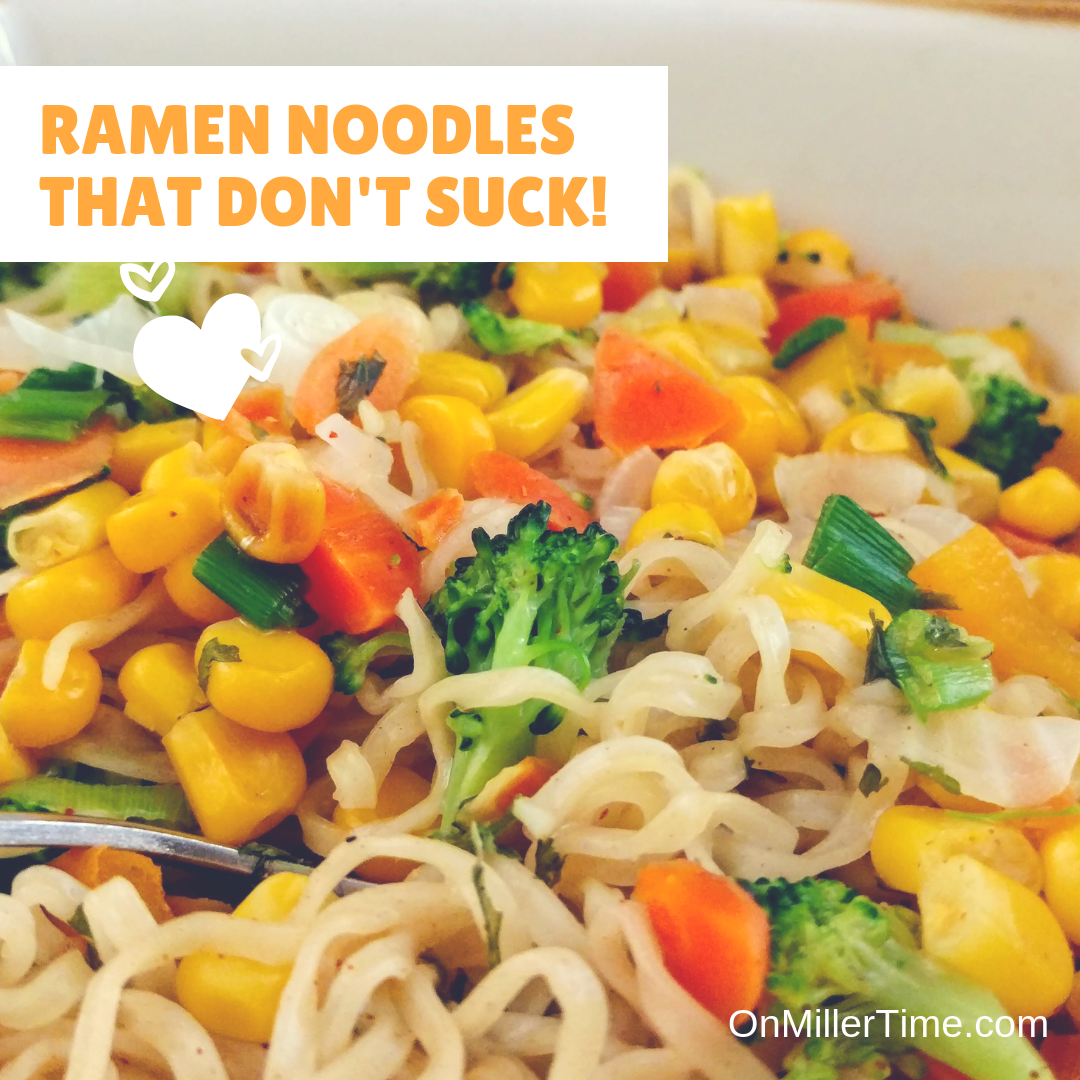 In college we ate Ramen. It was 100 packages for $1.00 so at any point in time we could afford it. Problem is, they are HORRIBLE. Always over salty and full of a lot of other junk that just isn't good for you.
Funny thing is, the noodles themselves aren't the bad part – it's the seasoning pack. Just simply throwing that away makes the meal a whole lot better for you. I personally still pick these up once in a while. They are great for quick meals. Check out lunch above. Added some mixed veggies and some real chicken broth and bam…yummy meal!
The bowl above has the following in it:

Chicken broth
leftover corn
leftover broccoli
Leftover carrots
green onions from the garden
bell pepper
onion
salt & pepper

Cooked noodles as directed – threw away seasoning pack. Sauteed the leftovers and dumped in the noodles and cooked for an additional minute. Lunch in under five!
So next time you are at the store grab a few. Then add some of the following…
chicken broth – vegetable or beef too
mixed veggies
a egg
soy sauce
spinach
chicken, beef, pork – whatever you have leftover
sriracha
This is one of those things that is great to use leftovers in. Had chicken breasts the night before? Chop up some leftovers and add a little stock. Super yummy
What's your favorite things to mix into ramen?